Published. A study about  spaces of creative use in Vienna, Austria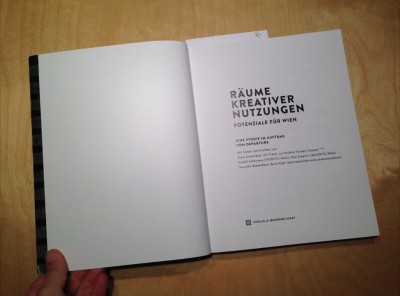 What potential offer creative spaces for urban development in Vienna? The results of the strategy research report are now available in printed form.
Overmeyer, K.; Frech S.; Knödler, L.; Scheuvens, R.; Steglich, A.; Ratzenböck, V.; Kopf, X. (2014): Räume kreativer Nutzungen. Potenziale für Wien., Verlag für Moderne Kunst, Nürnberg, ISBN 978-3-86984-085-7
Cooperation: Teresa-Elisa Morandini, Tihomir Viderman (TU Wien/ SKuOR)
Publisher: departure. Wirtschaftsagentur Wien.
Here you can read/ download the e-version or buy the book: